Abdominoplasty (tummy tuck) helps flatten the abdomen by removing excess fat and skin, and tightening muscles. The best candidates for abdominoplasty are in good physical condition, with pockets of fat or loose skin that have not responded well to diet and exercise. Abdominoplasty can also be appropriate for slightly obese people whose skin has lost some of its elasticity, and for women with skin and muscles stretched from pregnancy. Anyone planning on losing a significant amount of weight, and women planning on having (more) children, should wait before undergoing abdominoplasty.
The Abdominoplasty Procedure
Abdominoplasty takes approximately 2 to 5 hours to perform; the patient is placed under general anesthesia. Two incisions are made: one from hipbone to hipbone close to the pubic area, and another around the navel. Skin is separated from the abdominal muscles, which are then pulled together and stitched into place for a firmer abdomen and narrower waist. The skin flap is then stretched down over the newly tightened muscles, excess skin is removed, and the navel is reattached where it looks natural. The incisions are then closed, and sterile surgical dressings are applied over the sutured areas.
Recovery After Tummy Tuck
After surgery, a temporary tube may be inserted to drain excess fluid from the surgical site. An overnight hospital stay may be necessary. Recovery time ranges from 2 weeks to 2 months. Abdominoplasty leaves a scar spanning the lower abdomen from hip to hip, although it is low enough to be concealed by a bikini. Maintaining weight with a balanced diet and regular exercise provides long-lasting results.
Risks of Tummy Tuck Surgery
In addition to the usual risks associated with surgery and anesthesia, risks associated with abdominoplasty include the following:
Asymmetry
Poor aesthetic result
Unsightly scarring
Loose skin
Numbness in skin sensation
Need for revisional surgery
Patients who have had previous abdominal surgery may find that their old scars look more raised, have stretched or are more noticeable in general. Undergoing a scar revision may minimize their prominence.
Tummy Tuck Before & After Results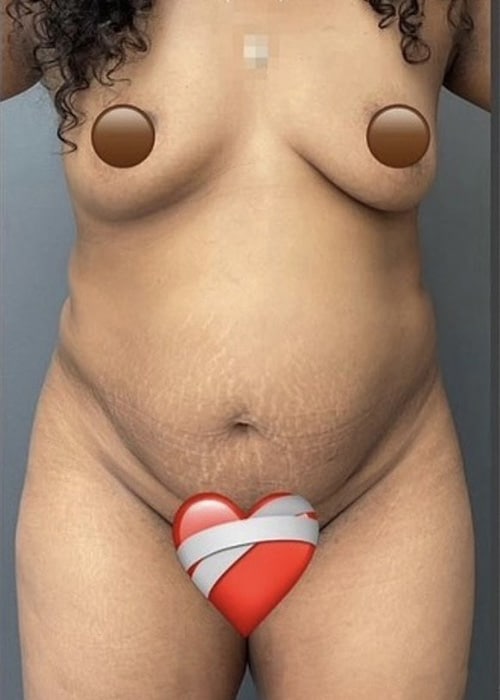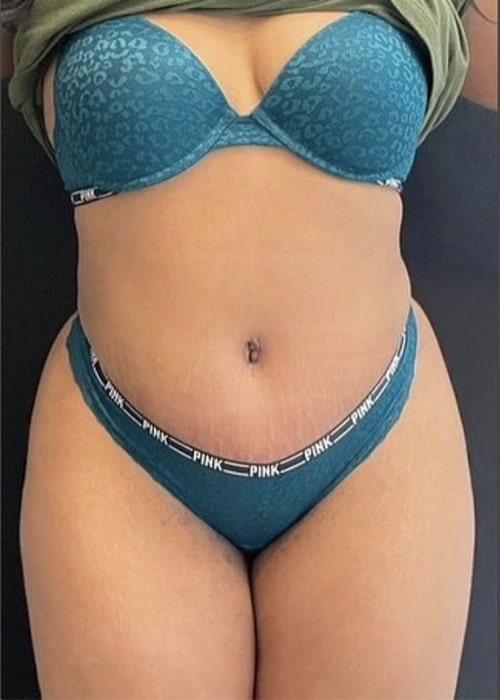 Schedule a Abdominoplasty Consulation
Interested in learning more about Abdominoplasty, also known as a Tummy Tuck? Let one of our professional consultants give you all the information you need for the confidence to move forward. You can reach out to our contact page or call us at (847) 421-0071 to schedule an appointment at Meadows Plastic Surgery.